Review: CCRadio-2E AM/FM/Ham/Weather Radio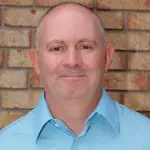 Electronics Review:
C.Crane CCRadio-2E AM/FM/HAM/WX Radio
by Jeffrey Reed, Editor, LondonOntarioSports.com
Long before I pursued a career in broadcast journalism, I was a radio junkie. As a pre-teen, and well past my bedtime, I began tuning into Major League Baseball games broadcast from mega stations throughout the Northeast and Midwest U.S. There was something magical – still is, despite the fact we live in the Internet age – about tuning in late at night to listen to a ballgame or a talk show from a radio station in Chicago, St. Louis, Pittsburgh, Cincinnati, Cleveland, Boston or New York.
One of my favourite pastimes as a teenager was listening to the evening sports talk show hosted by shock jock Pete Franklin out of 1100 AM WWWE Cleveland. Sure, tweeting and texting instantly connects you with the world, but where's the romance in that? Nothing takes the place of AM radio DXg when the sun goes down, and the airwaves open up a whole new world of talk radio like George Noory-hosted Coast To Coast AM.
If you're a serious radio hobbyist like me, then only the highest quality gear will satisfy your ear. For more than 30 years, Fortuna, California-headquartered C. Crane has been offering the very best in AM and FM radios and accessories. Its flagship radio, the portable/table top CCRadio-2, has been updated to offer even better sound and reception, if that is possible. I say that with the utmost respect, since the original CCRadio-2 has been the very best AM/FM radio on the market, in my opinion.
Enter the CCRadio-2E – the new, improved version of C. Crane's top-of-the-line AM-FM radio. This attractive radio 11 in. x 6.5 in. x 4 in. (weighing in at 4 lbs without batteries) remains identical in appearance to the CCRadio-2. And like the previous version, it also offers 2-Metre Amateur (or Ham) Radio listening, plus instant weather forecasts and weather warnings (here in Southwestern Ontario from Environment Canada). In fact, all of the outstanding features have been left intact.
But what's different about the CCRadio-2E is what's on the inside, and how it all performs. Of course, I had to put this new radio to the test – especially since I have already fallen in love with the original version, a daily constant companion providing crystal-clear, rich-sounding AM, FM, Ham and weather listening.
After much testing during the past week, I say without hesitation that the new CCRadio-2E outperforms its predecessor. I don't come to that conclusion without bringing to the table two years of daily listening to the original CCRadio-2. In fact, I put the two radios side-by-side when testing the new CCRadio-2E, and the results were surprising.
Here's what C. Crane has to say about the CCRadio-2E: "The purpose of the CCRadio-2E is to make weak signals strong and also to produce crisp, accurate audio for the spoken word. AM performance comes from our patented Twin-Coil Ferrite® AM Antenna and traditional FM reception is exceptional in its ability to bring in a weak station clearly. Audio can be adjusted for accurate and warm voice rendition and good musical performance. This radio also has the weather band and alert along with the 2-meter Ham band. Since the CCRadio's original debut the external design has remained the same but there have been countless revisions inside to improve performance, durability and audio. It is one of the most popular portables manufactured and many experts feel it is the best AM radio made. It has evolved into C. Crane's flagship radio."
Available in Black Mica or Titanium, the CCRadio-2E is an attractive, full-featured, high-performing radio that looks great on a desktop, countertop, shelf or nightstand. For my money, it's the Cadillac of portable AM-FM radios. And more importantly, it performs like a Porsche, with classic lines and plenty under the hood. Here's the skinny on this outstanding radio.
The front panel showcases a large 5-in., 4 Ohm, 5-watt speaker. You won't find a better sounding AM radio on the market today. There are separate bass and treble controls for fine tuning your listening preference. Separate Up and Down buttons for frequency tuning provide double duty for setting the large digital clock (12 or 24 hour). Four additional buttons provide settings for the clock, alarm and timer. There's also a light button – bright, dim or off.
The left side of the CCRadio-2E offers a large frequency fine tuning knob, which doubles as a squelch for the Ham band 144-148MHz. The volume control, earphone and On/Off lock switch are also positioned on this side of the radio.
On the top of this radio, you'll find a telescopic antenna for improved FM reception, band selection button, a weather alert button, plus a power/sleep selection button (120, 90, 60, 45, 30 or 15 minutes). When the buzzer alarm is sounding, you can also activate snooze – press any button except the power button and the alarm will stop for five minutes. Also on top of this unit are five station memory buttons – when you are tuned into a favourite frequency, simply press and hold a button, 1 to 5, to memorize.
The Weather Alert mode available with the CCRadio-2E enables you to listen to your favourite AM or FM station, or even turn the radio off, and still receive an alert signal warning you of a special weather emergency.
The back of this beauty includes an indented handle for easy lifting, an AC in jack, a battery compartment (four D cells, for DC operation and required to back up the radio in case of AC failure), an external AM antenna port, plus both Line In and Line Out jacks – you can set the timer to record your favourite shows, or listen to another device through your CCradio-2E speaker.
Putting the CCRadio-2E to the test, I monitored the following alongside the CCRadio-2: local AM radio, daytime hours, no external antenna; local FM radio without external antenna, evening hours; and long-distant AM radio, late evening hours, no external antenna. Here are my findings:
• The CCRadio-2E pulled in stations WBBM 780 Chicago, WJR 760 Detroit and WCBS 880 New York better than the CCRadio-2. There was very little drifting, even during the worst reception – a big improvement;
• The CCradio-2E provided an equal or slightly richer sound on my favourite FM station, Easy 101.3 Tillsonburg: it's hard to believe a radio this small sounds so good;
• Even the 2-Metre Ham band pulled in the local repeaters with a stronger signal.
As expected, reception for local weather was equally crystal clear as the original CCRadio-2.
The verdict? There's a reason why the CCRadio-2E is the anchor radio amongst C. Crane's fine offerings: for my money, it's the best-sounding, best-performing AM-FM radio on the market today. Click here for complete specs.
The CCRadio-2E sells locally for $239.95. If you're serious about radio, then this radio is for you. And if you're interested in becoming a radio hobbyist, then I suggest purchasing this radio as your very own anchor radio.
Whether you're tuning into Toronto Blue Jays radio, FM radio, the local Hams or the local weather report, this radio provides one-stop shopping in a high-performance package.
For more information on the CCRadio-2E radio, and all of C. Crane's offerings, visit https://www.ccrane.com.