Boating, Fishing Not Your Grandfather's Pastimes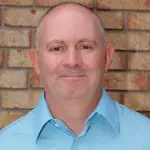 by Jeffrey Reed, Editor, LondonOntarioSports.com
As a kid growing up in London's Huron Heights neighbourhood, I spent a lot of time fishing at Fanshawe Dam when I wasn't playing Little League baseball or honing my golf skills at Fanshawe Golf Club. But I have a confession: fishing from the bank of the Thames River was the extent of my angling passion. I'm a land lover, thank you, and I feel nauseous just thinking about being in a boat.
But despite my absence of sea legs, as a kid I always enjoyed walking the floors of outdoor shows at Western Fair District, and marvelling at the magnitude of the boats on display. This year's 35th annual London Boat, Fishing & Outdoor Show at the District's Metroland Media Agriplex, slated for February 23-25, is sure to attract a variety of attendees, including boaters, anglers and outdoor enthusiasts.
In its latest report, the National Marine Manufacturers Association (NMMA) said the recreational boating industry in Canada saw $10 billion in revenue in 2016, up more than 12 per cent from 2012. The report indicated that the industry supported about 75,000 jobs, generating $2.9 billion in annual salaries and wages. The NMMA said Canadians own 8.6 million boats, and 43 per cent of Canadians went boating in 2016.
"I think a lot of that reflects consumer confidence," said show spokesperson Dwayne McKillop, president of Continuum Productions. "When discretionary industries like boating and 'RVg' sales go up, it usually means consumers are more confident in their economic wherewithal, and they're starting to spend discretionary dollars again, which is really good news for the boating industry."
According to McKillop, this year's show "isn't your grandfather's boat show from 35 years ago.
The last couple of years, we've really focused on improving our female audience. We were a 70-30 skew about three years. Then we brought in professional angler Ashley Rae of https://shelovestofish.com, one of the most well-known female anglers today. Over the past two years with Ashley as our show ambassador, and spreading the news to the female angling community, the ratio has gone up to 60-40."
McKillop said fishing "isn't just two old men sitting in a tin boat anymore. It's pretty sophisticated."
The Detroit Boat Show at Cobo Center in Detroit has roots dating back to 1908, and has grown each year since 2010. This year's show February 17-25 features 1,000 boats on display.
Michigan Boating Industries Association (MBIA) director Nicki Polan said, "In all boat segments, you will find improvements in performance and comfort, an emphasis on social zones and features for entertainment, and a smoother ride with less vibration and better fuel economy."
Polan pointed to cruiser boats with larger hull windows for more natural light, additional integrated technology for a more luxurious ride, and crossover boats allowing boaters to tow, fish and cruise with one vessel as some of the biggest industry trends.
The MBIA reports Michigan has 1,064 marinas and one million registered boats. It's a $7.4-billion industry which sees 45 per cent of Michiganders boating each year.
"It's amazing just to look at the number of lakes in Ontario," McKillop said. In fact, there are 250,000 lakes in Ontario, including 3,900 lakes measuring at least 3 km². And with the Great Lakes just a short cast from shore, it's easy to understand our obsession with water.
If You Go
35th Annual London Boat, Fishing & Outdoor Show
February 23-25
Metroland Media Agriplex, Western Fair District
https://www.ontarioboatshows.com/london-boat-fishing-and-outdoor-show/attendee/home.html
–30–
Jeffrey Reed is a long-time member of the London sports media, and publisher/editor of LondonOntarioSports.com, and LondonOntarioGolf.com. Have a story idea for Jeffrey? Reach him at jeff@londonontariosports.com.