Bronze Medal Icing On The Cake For Ideson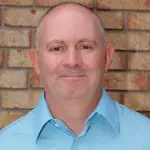 by Jeffrey Reed, Editor, LondonOntarioSports.com
Without a doubt, settling for a bronze medal in wheelchair curling at the recent Winter Paralympic Games at Pyeongchang, South Korea left a bad taste in the mouth of London's Mark Ideson. He is, after all, an elite athlete who represented his country which, incidentally, had won gold at each of the previous Paralympics since the sport was introduced in 2006.
But there were many more takeaways from this winter games than just a medal hanging around Ideson's neck. Most importantly, there was an invaluable opportunity for family bonding – not just within his immediate family who made the trek to South Korea, but also amongst the entire Canadian Paralympic team.
With eight gold, four silver and 16 bronze medals, Canada concluded a record-breaking nine days of competition with 28 medals, topping the 19 medals won at Vancouver in 2010. Canada finished second in the medal count behind the U.S. who won 36 medals, including 13 gold. In 2014, Canada won 16 medals at Sochi.
The Canadian wheelchair curling team, skipped by Ideson, claimed bronze with a 5-3 victory over host-team South Korea. Ina Forrest (Armstrong, B.C.), Dennis Thiessen (Sanford, Manitoba) and Marie Wright (Moose Jaw, Saskatchewan) never trailed in the game, opening to a 2-0 lead in the first end.
Canada got there after losing a heartbreaking semifinal 4-3 to China. That match went down to the final rock. It was a devastating loss, but according to Ideson the Canadian wheelchair curling squad demonstrated just how tough they were with a bronze medal win.
"The Chinese curler made a beauty. I guess you want to put yourself in a situation where you force the opposing team to make their last shot, and they made it. So, good on them," Ideson said. "That semifinal game was the best game we played all week, statistically. We threw the rock really well, and put ourselves in a position to win.
"But we were really happy to win the bronze medal game," Ideson said. "The game against China was so close. It was heartbreaking. But because we played so well, there weren't a lot of pieces to pick up. We played our best game against China, but just didn't come out on the right side of things. We supported each other, gave each other hugs, ate, played some cards, regrouped and then went out and won bronze."
No doubt, Ideson's leadership and experience in athletics played a big part in Canada's comeback for bronze. As a kid growing up in Parry Sound, he played baseball, hockey and golf – the latter his passion later in life, when he even competed for a spot at the World Long Drive Championships.
Ideson's journey into wheelchair sports began in 2007 when a helicopter he was piloting crashed into a field near Cambridge, leaving him with multiple fractures in his legs, pelvis, sternum, ribs, nose and neck, resulting in spinal cord injury and quadriplegia.
Yet as much as wheelchair curling is a big part of his life now, family comes first for Ideson.
"It was a long flight home – 14 hours. My kids (daughter Brooklyn, 12, and son Myles, 9)    weren't really keen on sleeping. But having them with me, as well as my wife (Lara) and my parents (Terry and Judy), made for a really cool experience. It was 19 days of fun."
The Canadian Paralympic Team will gather in Ottawa in May to celebrate their performance at Pyeongchang. Ideson said the wheelchair curling squad will keep in touch until then, but added he can't wait to re-unite with his bronze medal squad.
–30–
Jeffrey Reed is a long-time member of the London sports media, and publisher/editor of LondonOntarioSports.com, and LondonOntarioGolf.com. Have a story idea for Jeffrey? Reach him at jeff@londonontariosports.com.