Remembering The IBL's Aluminum Bat Era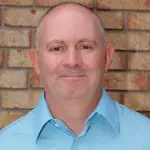 by Jeffrey Reed, Editor, LondonOntarioSports.com
No other game comes close to baseball when it comes to serving up statistics. So, as the Intercounty Baseball League (est. 1919) celebrates its 100th season this year, fans will play an endless game of pepper with stats from the past century.
Major League Baseball has pitched its own rule changes over the years which have stirred much debate in regards to the record books. For decades, New York Yankees slugger Roger Maris had an asterisk beside his new Major League record 61 home runs hit in 1961. Of course, that's when the American League expanded its schedule from 154 to 162 games, and Maris hit No. 61 in game 162.
There have numerous other changes, too, during the modern era – lowering of the mound after the Year of the Pitcher in 1968; the AL's introduction of the designated hitter in 1973; and more recently, the new slide rule and use of instant replay.
Without a doubt, the biggest change within the IBL – which, in this humble scribe's opinion warrants the use of an asterisk – was the use of aluminum bats from 1977 to 1994.
In early-winter 1994, the IBL executive voted to bring back wood bats to the semi-professional league, and concurrently voted to promote the professionalism of the league with a media relations office. During a hot stove league meeting prior to the 1995 season, Stratford Hillers owner Dennis Schooley spoke very passionately to me about how the league wanted to promote itself as a professionally-operated league – one of unparalleled history and now a league using wood bats.
When aluminium bats were introduced in the mid-1970s, they certainly offered cost savings to the IBL: aluminum bats don't break nearly as easily as wood bats. But anyone – including yours truly – who has pitched from 60 feet, 6 inches to a batter wielding an aluminum bat knows that they had better have their life insurance premium paid in full.
London Majors all-time great third baseman Dan Mendham, with whom I had the pleasure to call a teammate in 2000, hit with both aluminum and wood during his IBL career spanning from 1991 to 2007. As skilled at the hot corner as he was at the plate, Mendham certainly deserved some consideration during the IBL's recent naming of its Top 100 players of all time.
A clubhouse leader who was never outworked by any other player, Mendham enjoyed a nine-year stint with the Majors 1992-2000 when he led the club in home runs and RBIs for three straight years 1996-98. He seamlessly made the transition from aluminum to wood bats, and finished with a lifetime batting average of .306, plus was a three-time all-star.
"I tell people today that we hit with aluminum bats, and they have a hard time believing me," Mendham said. "They're shocked. They say, 'No, it couldn't be. That's insane!"
Consider these stats, which I crunched following the return of wood in 1995:
• In 1994, the last year of aluminum bats, there were a total of 344 home runs. In 1995, there were only 150 round trips.
• Six teams hit over .300 in 1994; only Kitchener eclipsed that mark in 1995, with a .308 team average.
• Six players hit over .400 in 1994. Only London's Richard Thompson, named to the IBL's Top 100 list, reached that mark in 1995 with a .415 average. Like his teammate and close friend Mendham, Thompson actually hit better with wood bats than aluminum.
• Pitchers were happier in 1995. The league average ERA was 4.86. In 1995, it was 7.05.
• The stats didn't lie at the home run-friendly Jack Couch Park in Kitchener, and Christie Pits in Toronto. The Panthers hit 41 HR in 1994, but just 14 in 1995. The Maple Leafs hit 33 dingers in 1994, but just 13 during their championship season in 1995. And the spacious Labatt Park yielded 37 round trips in 1994, but just 17 the following season.
"It could be dangerous playing third base," Mendham said of the aluminum bat era. "People today tell me how tough it is to play at Christie Pits, where there's a big lip around third base. But I tell them, try playing when we had aluminum bats. It could definitely be dangerous. Toronto would have three or four right-handed hitters who were on the national team. And when you're playing them at Christie Pits, they're hitting rockets at you."
Former IBL commissioner 1993-1997 John Coppes, who died in December 1997, worked very closely with me in order to get the news out to the sports media in Southwestern Ontario about wood bats. He spoke of the safety issue when explaining the change from aluminum to wood. There was also a cost savings, too: aluminum has a longer shelf life. In order to be considered a serious loop, the IBL had to lower scores. And, with U.S. College baseball playing with aluminum bats, the IBL followed suit; after all, many of its players would return from the college ranks to play in the IBL during the summer months.
"When I first played minor ball, there would be a couple of wood bats in the bag, but mostly aluminum," Mendham said. "As I got into bantam and midget ball, it was 100 per cent aluminum. So I never hit much with wood until 1995.
"It was a big, big change for me and for everyone in the league," Mendham explained. "Some of the top players swinging aluminum vanished. Their numbers went way down. Luckily I was still younger and strong, and I figured it out. I could hit for average with wood, but I had to learn to get my feet underneath me, and learn how to step and hit better. And I actually became a better hitter because of wood bats. With metal, you could spread out and use your upper half more and drive the ball. You can't do that with wood, unless you are phenomenally strong."
The 1995 season produced some interesting notes. With more emphasis on all-round skills, the Majors stole 11 bases versus Hamilton in a May contest. Fans started returning to Labatt Park – the largest crowd of the year was 3,500 in June when the Majors hosted the Guelph Royals. In July at National Stadium in Stratford – with its short porch in right field giving up 55 HR in 1994, but only 19 in 1995 – the IBL all-star squad lost to Canada's national team, 10-4. The IBL actually led, 4-3, heading into the fifth inning. Interesting, the national squad was still using aluminum bats, while the IBL stuck with wood. Former Panther Marty Chubb hit two enormous home runs for Team Canada. And the regular season ended with a four-way tie for first place: once again, there was league parity. In the championship final, the Maple Leafs came back from a 3-1 deficit to win three straight against the defending-champion Hillers. The difference? Strong pitching from right-hander John Douris, who was named winner of the Max Roseman Memorial Trophy as playoff MVP.
Today, Mendham watches keenly as his son, David, 18, of Catholic Central High School plays ball at the hot corner and behind the dish as he prepares for U.S. College ball. Said Dan, "He's a much better ballplayer than I was."
As you enjoy the IBL's 100th season, don't forget about the aluminum bat era from 1977 to 1994. But just as we've ridded the game of those ugly polyester uniforms from the 1970s, we should also applaud the IBL for calling three strikes on aluminum bats.
–30–
Jeffrey Reed is a long-time member of the London sports media, and founder of the Intercounty Baseball League's media relations office in 1994. He coached third base and pitched from the bullpen for the London Majors in 2000 and 2001.