More Memories Of Norm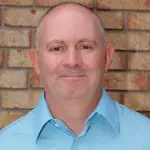 by Jeffrey Reed, Editor, LondonOntarioSports.com
Photos: Jeffrey Reed
In the late-1990s, as an overweight, out-of-shape scribe restricted to the press box, I yearned to get my fat ass back in baseball shape so I could play for the London Majors. If not for some tough love from Norman James Aldridge, I may never have realized that dream.
Aldridge, the most beloved member of the London sports community, had experienced months of ill health and had been in a coma for almost a week before he died at Parkwood Hospital July 15. He was 90.
Best known for his long association with the Majors, Aldridge was a multi-sport athlete, as well as a trainer, coach, administrator, referee and umpire involved with numerous teams and leagues throughout the city. He was a founding member of Eager Beaver Baseball Association in 1955, and the first trainer with the fledgling Junior A London Nationals (predecessor to the London Knights) during the 1965-66 season.
Aldridge was born in Souris, Manitoba on Robert Burns Day, January 25, 1925 – fittingly, the first year for the Majors ballclub. As his love of sports evolved, he would see himself as part of four teams inducted into the London Sports Hall of Fame. He was a trainer with the 1948 London Majors, World Sandlot Champions; a coach with the 1951-52 Lou Ball Juniors ballclub; trainer with the 1970 London TV Cable fastball; and a coach with the 1975 Majors, Intercounty Baseball League champions.
Aldridge's wife, Joyce, died after battling cancer in 1991. Their only child, son Scott, 58, said, "I don't want anyone to feel sorry or sad, but want them to have tears of joy from laughter remembering my dad."
It's no exaggeration to state that there are a million Norm Aldridge stories – tales he told, and tales about the man who intertwined with people from all walks of life more than Forrest Gump ever did in his big-screen life. But like the fictional Gump, Aldridge simply lived life to the fullest. It's the only way he knew how.
Former Majors owner and long-time star Arden Eddie said during Aldridge's last stint as a Majors coach in the late-1990s, "Norm makes the team feel like they're the most important thing in his life. Yet, he has been involved with so many organizations and people over the years, you wonder if we're just a small part of his life."
I was fortunate enough to have befriended Aldridge long before I suited up with the Majors. Living in Huron Heights in northeast London, I enjoyed many chats with Aldridge, always with a cigar drooping from the corner of his mouth, and his beloved dog, Major, tagging along.
Once, when the City told Aldridge he had to put a leash on Major while roaming Stronach Park, where Aldridge maintained the baseball diamonds and cleared the ice at Stronach Arena, he obliged the City. However, he would let Major roam freely, without holding the other end of the leash. It was classic Norm.
Aldridge got the last laugh. Today, Norm Aldridge Field rests at Stronach Park.
In 1999, when I began throwing batting practice with the Majors, I had a lengthy chat with Aldridge about wishing to come out of retirement and play senior baseball. "Forget about out-of-town teams. That's (expletive). Come play for us," said Aldridge.
But after my first full scrimmage with the team that spring, the outwardly-gruff but inwardly soft-hearted Aldridge pulled me aside, as to not embarrass me in front of the team. "Son, you're not even close to being ready to play in this league. You were (expletive) out there. Don't embarrass yourself, get in shape, come back next year."
Fortunately, I did. Unfortunately, Aldridge had retired for good, and I never got to sit on the bench with him, nor share stories with him in the Roy McKay Clubhouse. But I owe a lot to him for that kick in the ass.
One of Aldridge's most famous catch lines was, "Ballplayer my ass!" It certainly was true in my case.
There will never be another local sports legend like Norman James Aldridge. But anyone who knew him will continue to laugh out loud when remembering the joy he brought to us.