Majors Memories Last A Lifetime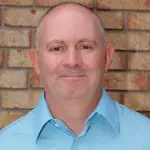 by Jeffrey Reed, Editor, LondonOntarioSports.com
With London Majors alumni gathering for a reunion July 22 at Labatt Park, I'm again reminded of a myriad of memories from my two years in uniform during the 2000 and '01 seasons.
Despite the fact I played numerous roles with the ballclub and the Intercounty Baseball League for more than three decades, it was my two-year stint as pitcher and third base coach that is most special. What happened in the Roy McKay clubhouse stays in the clubhouse, but without a doubt the best times always involved my teammates.
During my days in Majors pinstripes, I was lucky enough to play with the likes of pitchers Mike Lumley, Kenny Williams, Derek Masse and Kirk Martin – some of the best hurlers to ever play for London. Catcher Wayne Foreman, who would go on to win multiple IBL championships with the Brantford Red Sox, was a teammate in 2000. Current Majors co-owner-GM-manager Roop Chanderdat, now the winningest Majors skipper of all-time, and Dan Mendham, one of the club's best third baseman in history, were also teammates that season.
In 2000, we hit a 10-game losing streak that still stings. That year, first baseman Simon Galaragga had a tough time hitting the curve ball, and after yet another strikeout he proceeded to toss the Gatorade jug into the first row of the grandstand behind the Majors dugout. After a sea of orange doused the few fans we had in the seats that year, Galaragga was told to take a shower.
Without a team bus in 2000, we drove to parks in St. Thomas, Brantford, Kitchener, Waterloo, Guelph, Hamilton and Toronto. One hot July afternoon, I packed the team's equipment in the trunk of my 1987 Oldsmobile and drove the team bat boy, Chris Grant, as well as Galaragga and utility player Chris Chant to Hamilton for a clash against the Cardinals.
During a torrential downpour, my Olds had a flat tire near Ingersoll. A spare got us to Hamilton, where we immediately were turned back when the game was called due to rain. Chant bailed on the ride back to London – smart move – but we picked up Galaragga's wife for the return trip. The spare had a flat outside Brantford, where we were towed to a service station – all of us cramped in the truck's cab – fit with another spare, and then drove back to Labatt Park.
Then there was the incident at Emslie Field in St. Thomas when a limo pulled up to the diamond, and two men in suits resembling the Men in Black, complete with dark sunglasses, sprinkled ashes from an urn around third base just before we took infield. Our third baseman made three errors that night – we said he was cursed. The Men in Black denied the incident.
My final regular-season game on July 23, 2001 saw me pitch a scoreless eighth inning when then-Hamilton Cardinals star Sean Reilly struck out looking on a curveball. Reilly is now the IBL's all-time hits and home run leader. Last season, when the Cards hosted Reilly's Kitchener Panthers on Opening Day, I threw out the ceremonial first pitch to Reilly at Bernie Arbour Stadium. It was my first return trip to the ballpark, and an emotional time for me and my family.
Today's London Majors have a shot at winning the club's first IBL championship since 1975. But win or lose, the boys in pinstripes are making their own memories which will last a lifetime.