Marchant Takes The High Road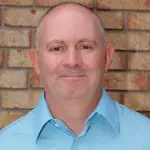 by Jeffrey Reed, Editor, LondonOntarioSports.com
There's an unwritten rule in sports, in particular in amateur sports, that you should keep your mouth shut and play the game. In women's sports, that code is unfairly magnified by infinity. But don't tell that to London's Lanni Marchant, the best female marathon and half-marathon runner in Canadian history.
Marchant, 32, finished 25th in the women's 10,000 metres and 24th in the women's marathon at the Rio Games. The Canadian record holder in both events fought a very public battle with Athletics Canada and recently-fired head coach Peter Eriksson in order to run that double. What else would you expect from a criminal defence lawyer?
But here's the thing that irks Marchant more than any backroom politics. When a male athlete speaks his mind, he's pushing buttons with bravado. But quite often, when a female athlete speaks out for what she thinks is a just cause, she's labelled a troublemaker – a wild card without credibility.
At her LanniMarchant.com blog, the Olympian writes, "While the skill and talent of elite athletes is appreciated, there's still a double standard for female athletes at the top of their game." Marchant writes candidly about the perception of women in sport, and how she deals with those "who seem to say female athletes can't be feminine and taken seriously."
In December, Marchant mimicked a 2009 cover photo from iRun Magazine showing a shirtless Adam van Koeverden, winner of Olympic gold in kayaking, holding his sneakers while flexing his muscles. Her breasts were hidden in her photo (not that it should matter), but Marchant was heavily criticized for what some saw as a stunt.
Marchant has been the target of haters who say her running outfits are scandalously skimpy. And she was seen as a troublemaker for playfully giving the one-finger salute – with a smirk on her face – in another iRun cover, even though that issue was a special Women's Issue, and ran the cover text, "No Apologies, No Permission, It's about F$@#&king Time!"
The latest topic of debate involving Marchant saw a war of words between the runner and Jeff Adams, a six-time world champion in wheelchair athletics and winner of 13 Paralympic medals. Adams supported Eriksson's stint as athletics boss – in particular with how Eriksson handled Marchant's bid to run those two races at Rio.
Marchant, who learned of the December firing via a text while having lunch with yours truly, remained critical of Eriksson's handling of athletes. "A lot of us breathed a sigh of relief and maybe Athletics Canada can become more athlete centered now," Marchant said of Eriksson's departure. She added, "I was hopeful for a change. I don't think he was fulfilling everything we needed from a head coach."
Adams, meanwhile, lashed out at Marchant, calling her a "low-performing athlete" who is "just not competitive internationally. She was lapped at least twice in the 10,000 metres and finished around three kilometres behind the leaders in the marathon – that's just so far off the pace that it's unrealistic for her to ever even contemplate a top-16 performance."
Despite the fact Marchant is the best athlete in Canadian history in those two events, she still drew criticism. Rodney Dangerfield could certainly relate.
Always taking the high road, Marchant responded, "In terms of his personal views on my athletic abilities, that's all they are, his personal views. I know the calibre of athlete I am. I do not pretend to fully know or understand the demands of Paralympic competition, the depth of competition, or the issues of doping in those events etc., so I cannot and would not make comments about his or another athlete's athletic abilities or accomplishments. We are all out here putting in hard work and trying our best to be our best."
Whether she's practicing law in Chattanooga, Tennessee, running at Springbank Park in London when visiting family, or speaking her mind online, Marchant will always be someone worth listening to – even when she hangs up her competitive sneakers.
-30-
Coming February 1: THE INTERVIEW. LondonOntarioSports.com goes one-on-one with Lanni Marchant in a no-holds-barred feature interview. This is Lanni Marchant as you've never heard her before. Visit THE INTERVIEW, only at LondonOntarioSports.com.