Austin Kicking Guts One Step At A Time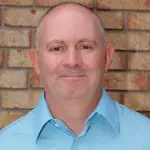 by Jeffrey Reed, Editor, LondonOntarioSports.com
When LondonOntarioSports.com established the Jeffrey Reed Courage Award in 2016, one of the main goals, concurrent with recognizing an outstanding local athlete who had beaten the odds, was to give those athletes a larger voice in order to inspire countless others.
In establishing the Courage Award, my wife, Beth, and I wanted to use my story (you can read it here) in order to inspire athletes who show courage on and off the playing field to come forward with their stories, and at the same time inspire them to greatness.
Danielle Austin of Parkhill, Ontario, winner of the 3rd Annual Jeffrey Reed Courage Award, checks all of those boxes. LondonOntarioSports.com is proud to recognize this amazing young woman with the 2018 Courage Award.
In fact, Austin, 22, was the runner-up for the 2017 Courage Award. She attended our banquet as we recognized Fanshawe Falcons women's basketball and soccer standout Ali Vlasman of Mount Elgin as the 2nd Annual Courage Award winner.
Inspired while hearing my story about being a disabled athlete who has beaten the odds, first as a pitcher with the London Majors of the Intercounty Baseball League, and today as a Staff Advisor with Wilson Golf, Austin decided to take action and establish a fundraiser.
On June 2, Austin will run 63 km from Grand Bend to London during her journey entitled, Kicking Some Guts One Step At A Time. She has created a fundraising page, https://crohnsandcolitiscanada.akaraisin.com/other/9dbf657542004026b3d3dc2ad1adea53, with a goal of raising $2,000 for Crohn's and Colitis Canada in the fight against and awareness of the two diseases.
In November 2015 during her sophomore year at Fanshawe College in London, the all-around athlete eying a career in nursing was blindsided with a diagnosis of severe Crohn's disease, an inflammatory bowel disease causing inflammation of the digestive tract, abdominal pain, severe diarrhea, fatigue, weight loss and malnutrition.
After much suffering and constant care, Austin is happy to report that her Crohn's is in remission – but she knows that she will battle this terrible disease during her entire life. However, that doesn't stop this tiny dynamo from fighting back.
I was truly humbled when Austin said, "When I attended the Jeffrey Reed Courage Award banquet in June 2017, I was inspired by Jeff's story of courage. It was then that I decided to make the run from Grand Bend to London. Hearing Jeff's story gave me the courage to do something on my own, and to inspire other people to stand up to Crohn's and Colitis."
Today, Austin is completing her third year within the Fanshawe College/Western University Collaborative Nursing Program. She has been accepted into the accelerated four-year program – AY4 – which will allow her to complete the nursing program in December 2018. In her spare time, she plays competitive hockey and indoor soccer, in addition to training for her upcoming fundraiser run.
Growing up in the small town of Thedford, Austin always embraced athletics. At North Middlesex District High School, she participated in basketball, volleyball, badminton and track and field for the Marauders, and also played minor hockey and soccer.
In fall 2015, Austin entered her second year of Pre-Health Science studies at Fanshawe College full of optimism. A member of the Falcons women's soccer team, 2014-15 rookie of the year and an OCAA All-Academic athlete, Austin was enjoying the best time of her life. But that all came to a screeching halt in November 2015.
"I began noticing myself getting fatigued very quickly during practices. By the end of the month, I became weaker and began having symptoms of a more serious nature," Austin explained. "Although my symptoms continued to worsen and my body became weaker, I was able to complete the outdoor season, not knowing if I would be able to return to soccer.
"The moment I was first diagnosed with Crohn's disease, I was confused, shocked and devastated," Austin said. "I couldn't understand why a once very healthy athlete could be diagnosed with a chronic illness." Austin is one of four siblings, including twin sister, Kaitlyn, Danielle's former teammate on the FC London women's soccer club U21 development squad. She'll run part of the way with Danielle this June.
Battling Crohn's, Austin struggled to find medical treatment which would help control the disease and allow her reach her full potential as a student athlete. After months of increasing her medication dose, and at the same time experiencing a decreased quality of life, her specialist recommended a different biologic medication. Austin said she gained relief from the terrible disease in September 2016 through use of the drug, Remicade. Prior to its use, there was daily suffering for over a year.
"Today, as a nursing student and patient of Crohn's disease, I am able to experience being a patient as well as learning the importance of being a caring healthcare professional. My goal in nursing is to work in the field of gastroenterology in order to help people with the same disease I have been diagnosed with," said Austin.
"Unfortunately, there is no cure for Crohn's or Colitis yet, but as awareness of the disease increases and more funds are raised, there are opportunities for more research to find better treatments and hopefully a cure," Austin explained. "At this time, we don't even know specifically what may be causing the onset of Crohn's disease. It is believed that it may be somewhat hereditary as well as possibly environmental. So far there are no definite answers as to why the immune system in a Crohn's patient attacks the healthy cells of the digestive tract."
For the past two years, Austin participated in the Gutsy Walk to raise money for Crohn's and Colitis research and awareness. Now, she is running 63 km from Grand Bend to London as part of her own fundraiser. Indeed, her heart is much bigger than the route which she will run this June.
I'm truly inspired by Austin's story. I live with Ulcerative Colitis, an inflammatory bowel disease that causes long-lasting inflammation and ulcers in the digestive tract, and affects the innermost lining of the large intestine and rectum.
Said Austin, "I am currently in remission! And, I have learned to persevere no matter what the challenges ahead! Throughout my years of soccer, I have been inspired. Now, I feel like I have inspired my teammates to never give up. I have the support of my amazing family and friends who encourage me daily to keep going.
"My journey with Crohn's disease is far from over," Austin added, "and I know that there will still be struggles that rest ahead. But I am hopeful that we will be able to find a cure. And I am determined to embrace each and every day with a positive attitude."
LondonOntarioSports.com will celebrate Austin's story and achievements at our annual awards luncheon on Monday, April 30 at Highland Country Club. Tickets are $25 (incl. HST) and available in advance only, by emailing news@londonontariosports.com. More details are here.
To support Austin and her fundraiser run, Kicking Some Guts One Step At A Time, click here.
–30–
Award-winning writer and author Jeffrey Reed is a long-time member of the local sports media. His third book, Canadian Seniors' Golf Association 100 Years 1918-2018, will be published this spring. A disabled athlete, Reed pitched for London Majors of the Intercounty Baseball League, and today is a Staff Advisor with Wilson Golf. Contact him jeff@londonontariosports.com.