There's No Quit In Austin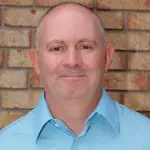 There's No Quit In Austin
Thedford Student Athlete Battles Crohn's One Step At A Time
by Jeffrey Reed, Editor, LondonOntarioSports.com
In fall 2015, Danielle Austin of Thedford entered her second year of Pre-Health Science studies at Fanshawe College full of optimism. A member of the Falcons women's soccer team, 2014-15 rookie of the year and an OCAA All-Academic athlete, Austin was enjoying the best time of her life.
But in November 2015 during her sophomore year, the all-around athlete eying a career in nursing was blindsided with a diagnosis of severe Chron's disease, an inflammatory bowel disease causing inflammation of the digestive tract, abdominal pain, severe diarrhea, fatigue, weight loss and malnutrition.
After much suffering and constant care, Austin is happy to report that her Crohn's is in remission – but she knows that she will battle this terrible disease during her entire life. However, that doesn't stop this tiny dynamo from fighting back.
On June 1, 2018, Austin will run 63 km from Grand Bend to London during her journey entitled, Kicking Some Guts One Step At A Time. She has created a fundraising page, https://crohnsandcolitiscanada.akaraisin.com/other/9dbf657542004026b3d3dc2ad1adea53, with a goal of raising $2,000 for Crohn's and Colitis Canada in the fight against and awareness of the two diseases.
Austin has played soccer, hockey, basketball, volleyball, badminton and track. Now a member of the FC London women's soccer U21 development squad, and about to begin her third year within the Fanshawe-Western University Collaborative Nursing Program, Austin has a heart far bigger than the route which she will run next June. Through all of her pain and suffering, she never gave up hope of returning to the soccer pitch. And, she always put others ahead of herself.
"The moment I was first diagnosed with Crohn's disease, I was confused, shocked and devastated. I couldn't understand why a once very healthy athlete could be diagnosed with a chronic illness," said Austin, 21, one of three brothers and sisters, including twin, Kaitlyn, an FC London teammate who will run part of the way with Danielle next June.
"As a nursing student and patient of Crohn's disease, I am able to experience being a patient as well as learning the importance of being a caring healthcare professional. My goal in nursing is to work in the field of gastroenterology in order to help people with the same disease I have been diagnosed with," said Austin, who gained relief from the terrible disease in September 2016 through use of the drug, Remicade. Prior to its use, there was daily suffering for over a year.
"Unfortunately, there is no cure for Crohn's or Colitis yet, but as awareness of the disease increases and more funds are raised, there are opportunities for more research to find better treatments and hopefully a cure," Austin explained. "At this time, we don't even know specifically what may be causing the onset of Crohn's disease. It is believed that it may be somewhat hereditary as well as possibly environmental. So far there are no definite answers as to why the immune system in a Crohn's patient attacks the healthy cells of the digestive tract."
I live with Ulcerative Colitis, an inflammatory bowel disease that causes long-lasting inflammation and ulcers in the digestive tract, and affects the innermost lining of the large intestine and rectum.
For the past two years, Austin participated in the Gutsy Walk to raise money for Crohn's and Colitis research and awareness. Her incredible story saw her named runner-up at this year's Jeffrey Reed Courage Award, created by me and my wife, Beth, as a way to recognize others who show courage on and off the playing field, and concurrently as a tool for inspiring countless others. You can read about the Courage Award here.
Said Austin, "When I attended the Jeffrey Reed Courage Award banquet in June, I was inspired by Jeff's story of courage. It was then that I decided to make the run from Grand Bend to London. Hearing Jeff's story gave me the courage to do something on my own, and to inspire other people to stand up to Crohn's and Colitis."
At her fundraising page, Austin welcomes others to run a kilometre or two with her during her Kicking Some Guts One Step At A Time journey. Her FC London and Falcons soccer teammate, Alexandria Peat, has promised to run the entire journey alongside her. The knees on this aging athlete won't allow me to run with Austin, but you can bet I'll walk part of the route with her as a show of support.
"There's a lot of planning in place already – I wanted to get an early start," said Austin. "And I'm planning to keep fit by not only running, but with other exercise, too. I'm playing hockey with a women's team in Lucan this winter. And I can't wait until I start classes at Western this fall."
Said Austin, "I am currently in remission – woo hoo! – and I have learned to persevere no matter what the challenges ahead. Throughout my years of soccer, I have been inspired. Now, I feel like I have inspired my teammates to never give up. I have the support of my amazing family and friends who encourage me daily to keep going.
"My journey with Crohn's disease is far from over," Austin added, "and I know that there will still be struggles that rest ahead. But I am hopeful that we will be able to find a cure. And I am determined to embrace each and every day with a positive attitude."
To support Austin and Kicking Some Guts One Step At A Time, click here.
-30-
Jeffrey Reed is an award-winning journalist, and a member of the London sports media since 1980. He is also a disabled athlete, a former semi-pro pitcher with the London Majors of the Intercounty Baseball League, and currently a golf teaching professional.