Austin's Road Less Travelled Inspires Others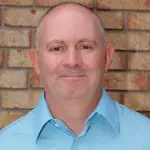 by Jeffrey Reed, Editor, LondonOntarioSports.com
Most of us have travelled the 63 km to Grand Bend for summer sun and fun, but very few of us have run that route. It's a stretch winding its way through small-town Ontario, where idyllic settings replace the hustle and bustle of urban chaos.
Western University nursing student Danielle Austin of Parkhill knows that 63-km stretch well, thanks to regular commutes. But now, after running that route to raise money for and awareness of Crohn's and Colitis Canada, this tiny but mighty all-around athlete knows every inch of that road as well as anyone who has travelled it.
On June 2, Austin, 22, raised more than $4,000 for the cause through her awareness run called, Kicking Some Guts One Step At A Time. In November 2015, the former Fanshawe Falcons women's soccer rookie of the year was blindsided with a diagnosis of severe Crohn's disease, an inflammatory bowel disease causing inflammation of the digestive tract, abdominal pain, severe diarrhea, fatigue, weight loss and malnutrition.
After much suffering and constant care, Austin is happy to report that her Crohn's is in remission – but she knows that she will battle this terrible disease during her entire life. However, that doesn't stop this tiny dynamo from fighting back. It's a fight which now includes her fundraiser aptly named, Kicking Some Guts One Step At A Time.
Surrounded by a strong support system of family and friends, Austin more than doubled her $2,000 fundraising goal. She ran 20 km each day in preparation for the big run, which started at Sobeys food store in Grand Bend at 8 a.m. with threatening skies overhead. But with well-wishers from her community church, Grace Bible Chapel, sending her off, perhaps it was a divine intervention that cleared the skies and brought moderate temperatures with a light wind at her back, ideal for the 63-km run.
Austin ran the distance in nine and a half hours, stopping briefly in Parkhill, Ailsa Craig and Ilderton where her sister, Ashley, operated donation tables. She finished at a retail parking lot in Hyde Park at 5:30 p.m.
"At every stop, people came up to us and told stories about how they lived with Crohn's or Colitis, or how someone they know lives with the diseases. They donated out of their pockets, and encouraged me to go the distance. It was a blast – a lot of fun," Austin said.
With her mother, Shelley, driving behind her and supplying water for the run, Austin was joined by two friends who also ran the entire 63 km. LeeAnn Powers, Austin's former boss at Aunt Gussie's restaurant in Grand Bend, and former Falcons and FC London soccer teammate Alex Peat both completed the journey with her.
"About 45 km into the run, I was pretty much done," Austin said. "But I was doing carbohydrate gels to help me avoid the wall. Everything was hurting. But with support from LeeAnn, Alex and everyone who encouraged me, I was able to complete the fundraiser."
Donations came in many forms, from small-town Ontario tables to a family friend who gave $500 to the cause.
After a few weeks rest, Austin plans to run 10 km or 15 km each day while playing soccer for Byron in the London & Area Women's Soccer League. She said she plans to continue with her fundraiser each year, but will "switch things up, maybe run from London to Parkhill."
Austin is the 2018 winner of the Jeffrey Reed Courage Award, presented by LondonOntarioSports.com to a local athlete who demonstrates courage on and off the playing field.
"My journey with Crohn's disease is far from over," Austin added, "and I know that there will still be struggles that rest ahead. But I am hopeful that we will be able to find a cure. And I am determined to embrace each and every day with a positive attitude."
–30–
Jeffrey Reed is a long-time member of the London sports media, and publisher/editor of LondonOntarioSports.com, and LondonOntarioGolf.com. Have a story idea for Jeffrey? Reach him at jeff@londonontariosports.com.