Local Athletes Inspire Their Community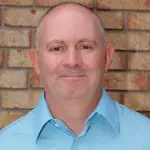 by Jeffrey Reed, Editor, LondonOntarioSports.com
As a cub reporter working in local radio in the early 1980s, I was amazed by the hard work that went into holding a successful sports awards banquet like the London Sports Celebrity Dinner and Auction.
Almost 40 years later, LondonOntarioSports.com (est. 2015), along with sister publication, LondonOntarioGolf.com (est. 2004), now allow me to recognize two outstanding local athletes who give back to our community.
On April 30, LondonOntarioGolf.com honoured St. Thomas resident Lindsey Edmunds with the 8th Annual London Ontario Golf Heart Award. LondonOntarioSports.com honoured Parkhill resident Danielle Austin with the 3rd Annual Jeffrey Reed Courage Award.
Edmunds, 34, along with her father, Alan Edmunds, founded the Western Mustangs women's golf program in 2002. Upon graduation from Western in 2005, Lindsey joined golf's professional ranks, but in 2008 she suffered serious injuries after being hit by a car at a crosswalk while she was jogging in London. She was treated for multiple injuries and was unable to walk the course for nearly four years.
In 2010, Lindsey joined Nike Golf as Southwestern Ontario equipment and apparel representative. At the time, she was the only female golf equipment rep in Canada. With Nike's golf focus solely on apparel today, Edmunds continues to represent the brand made famous by Tiger Woods.
A highlight of this year's LondonOntarioSports.com awards banquet was the showing of a congratulatory video from LPGA Tour star and Nike athlete Michelle Wie. You can view that video at the LondonOntarioGolf YouTube channel here.
"I'm extremely fortunate to continue to enjoy a career in golf," Edmunds said. "I love the game – I'll be reinstated as an amateur golfer in October. I'm proud to represent Nike, and am excited to continue to be a role model for women within the golf industry."
Austin is another role model, and a deserving winner of this year's Courage Award, established by yours truly and my wife, Beth, in order to give athletes who inspire others a bigger voice in order to do just that.
In 2001, at age 39 and despite multiple physical disabilities, I pitched as a rookie with the London Majors of the Intercounty Baseball League. Daniel "Rudy" Ruettiger, whose story of playing football for the Notre Dame Fighting Irish was made famous by the movie, Rudy, encouraged me to create the Courage Award.
Austin, 22, was the Courage Award runner-up in 2017. While attending our awards banquet, she was inspired when I recounted my story of playing for the Majors – so much so that she has created a fundraiser for Crohn's and Colitis Canada.
On June 2, she'll run 63 km from Grand Bend to London to raise money for the cause with her fundraiser, Kicking Some Guts One Step At A Time. Late last week, she was just $500 shy of her $2,000 fundraising goal. Visit   https://crohnsandcolitiscanada.akaraisin.com/other/9dbf657542004026b3d3dc2ad1adea53.
An all-round athlete, Austin was a member of the Fanshawe Falcons women's soccer team, and was named 2014-15 rookie of the year plus an OCAA All-Academic athlete before she was diagnosed with Crohn's.
"Today, as a nursing student and patient of Crohn's disease, I am able to experience being a patient as well as learning the importance of being a caring healthcare professional. My goal in nursing is to work in the field of gastroenterology in order to help people with the same disease I have been diagnosed with," said Austin, who has completed her third year in the Fanshawe College/Western University Collaborative Nursing Program.
Success in life is shallow without sharing it with others. The team at LondonOntarioSports.com and LondonOntarioGolf.com are proud to have established a legacy which gives a voice to local athletes who can inspire us all.
-30-
Jeffrey Reed is a long-time member of the London sports media, and publisher/editor of LondonOntarioSports.com, and LondonOntarioGolf.com. Have a story idea for Jeffrey? Reach him at jeff@londonontariosports.com.