About Us
London Ontario Sports is London's newest and most comprehensive sports website, but it has been almost 40 years in the making. That's because publisher/editor Jeffrey Reed has been a member of the local sports media since 1980. In fact, Reed is recognized as one of Canada's top sports journalists, with three national and two international writing awards in recent years.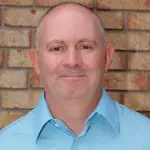 Certainly, London Ontario Sports is a labour of love for Reed, who felt a strong sense of responsibility in developing his latest project. After all, Reed has covered every sport in London during his illustrious career.
"Londoners deserve a website like London Ontario Sports – plain and simple," said Reed. "The time has come for local sports fans to be able to source sports news and information in a much bigger and better way than they have in recent years. London Ontario Sports was long overdue. And as London's senior sports journalist, I felt responsible for developing such a project, which now allows Londoner to source an alternative voice in local sports reporting."
Ontario Golf Magazine said, "Long-time London-based sportswriter Jeffrey Reed, a two-time author, is one of Canada's most versatile journalists." And The London Sunday Journal quipped, "Quite simply, writer, photographer and broadcaster Jeffrey Reed covers the London sports scene more thoroughly and insightfully than anyone else."
A life-long athlete with a gift for writing, Reed first saw his sports column published in The London Free Press while he attended Montcalm Secondary School, and ran as a member of the Cougars cross country team. A disabled athlete, Reed played competitive baseball for 33 years, and in 2000 and 2001 pitched and coached third base with the London Majors of the Intercounty Baseball League (IBL).
Today, Reed is a golf teaching professional, and an ambassador for numerous golf industry partners. He shares the course-record 62 at Strathroy's Caradoc Sands Golf Club. Publisher/editor of London Ontario Golf – a leading source of golf news and information since 2004 – Reed drew this praise from Bob Weeks of SCOREGolf: "No one covers the golf scene in Ontario's Southwest like Jeffrey Reed."
Baseball was Reed's first sports passion. His first book, EBBA 40 Years of Baseball (1994), is now in its second publishing run and is available for purchase here. It was London's first baseball history book. In 1994, after filling a myriad of roles with the London Majors, Reed founded and operated the IBL media relations office before joining the Majors on the field.
A much-in-demand speaker, Reed's story, Diamond Dream: Jeffrey Reed's Inspirational Story of Hope and Determination, can be read here – you'll also find information here on booking him to speak to your group.
In 2020 for a fifth year, LondonOntarioSports.com will present the Jeffrey Reed Courage Award – details here.
Contributing to scores of print and online publications, Reed was recently awarded twice for his excellence in sportswriting by the National Mature Media Awards – his columns featured the Montreal Canadiens-Toronto Maple Leafs rivalry of the 1950s and '60s, as well as curling legend Russ Howard. More recently, the Golf Journalists Association of Canada (GJAC) awarded Reed back-to-back wins as the country's Best Golf Website Feature Writer. Reed received his third GJAC writing award in July 2015 during the RBC Canadian Open.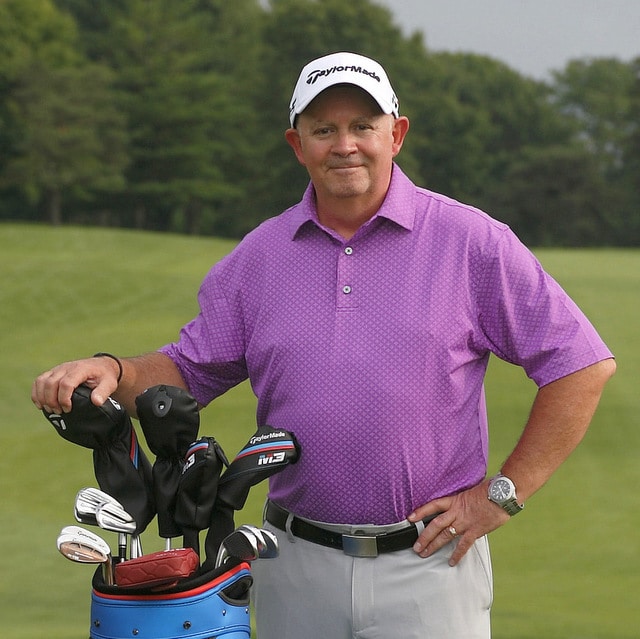 "Jeffrey Reed is a leading Canadian golf journalist," said magazine Golf Ontario Style (Ontario Tourism). And one of golf's top media relations offices, Mary Beth Lacy Inc. – The Golf PR Firm, stated, "Jeffrey Reed is one of the top golf writers in the industry."
A seasoned broadcaster, Reed was sports editor at Fanshawe College's CIXX-FM in the early-1980s, and called play-by-play not only for the Falcons basketball teams, but also for the London Knights of the Ontario Hockey League. His weekly half-hour sports talk show, Sports Rap, was a staple of the local sports scene, and sadly the last show of its kind in London. More recently, Reed co-produced, wrote and hosted the popular Forest City Fairways golf show on Rogers TV.
But now it's time to look to the future, and that's exactly what London Ontario Sports is about: continuing to grow as London's No. 1 destination for sports news and information. We're in our infancy, having just launched, but the future looks exciting.
"London Ontario Sports will continue to mature as London's top spot for sports fans," said Reed. "It now allows for a larger forum for credible, well-written sports stories and columns, plus a reliable source of scores and community postings – supplied by you. We won't be successful without the community's assistance. And judging by our early support, London Ontario Sports has already earned a reputation as London's trusted source of sports news and information."
London Ontario Sports is a member of the Golf Journalists Association of Canada, and a proud supporter of our charity of choice: Heart & Stroke. 
Reed and his wife, Elizabeth, and a growing support team welcome your comments, suggestions, news and tips. Please visit our Contact Us page for more information on submissions.